Summer 2018
'Robert F. Kennedy Funeral Train, The People's View' by Rein Jelle Terpstra
June 8, 2018 will mark the 50th anniversary of the 'RFK funeral train'. Up to one million Americans stood along the railway, paying their respects as the train slowly made its way from New York City to Washington, D.C. Rein Jelle Terpstra reconstructs this important day in American history by using vernacular photographs, film stills, and the personal recollections of eyewitnesses.
'The Photograph That Took the Place of a Mountain' by Taco Hidde Bakker
This book brings together revised and expanded writings on photography and art originally published between 2008 and 2017 in a variety of magazines. Often working in close collaboration, and sometimes traveling, with the artists whose work he writes about, Bakker explores different writing forms as provoked by the (photographic) art and worldviews of artists as diverse as Ken Schles, Witho Worms, Mariken Wessels, Tom Callemin, Dirk Braeckman, Paul Kooiker, Stephan Keppel, Marie-José Jongerius, Jan Hoek, and others. Spanning a decade of travels through photography and art, these interconnected writings, thematically collected for this volume, including new essays, offer reflections on topics ranging from the landscapes of the American West, photography and politics, urban surfaces, poetry and photography, the ethics of portraying the 'cultural other', and the artist and the model. A recurring, underlying tension is the friction between images and the words collected around them.
'27 Drafts' by Simone Engelen
Simone used the series of letters that she has been trying to write, following a painful incident from the past, to look at how elusive the search for closure and meaning can be. For this project, she returned to a remote mountain village, revisiting the guilty landscapes, to shape current reality.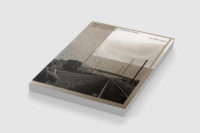 Rein Jelle Terpstra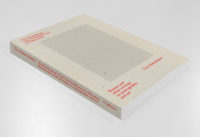 Taco Hidde Bakker
Simone van Engelen