Summer 2018
'The Photograph That Took the Place of a Mountain' by Taco Hidde Bakker
This book brings together revised and expanded writings on photography and art originally published between 2008 and 2017 in a variety of magazines. Often working in close collaboration, and sometimes traveling, with the artists whose work he writes about, Bakker explores different writing forms as provoked by the (photographic) art and worldviews of artists as diverse as Ken Schles, Witho Worms, Mariken Wessels, Tom Callemin, Dirk Braeckman, Paul Kooiker, Stephan Keppel, Marie-José Jongerius, Jan Hoek, and others. Spanning a decade of travels through photography and art, these interconnected writings, thematically collected for this volume, including new essays, offer reflections on topics ranging from the landscapes of the American West, photography and politics, urban surfaces, poetry and photography, the ethics of portraying the 'cultural other', and the artist and the model. A recurring, underlying tension is the friction between images and the words collected around them.
'27 Drafts' by Simone Engelen
Simone used the series of letters that she has been trying to write, following a painful incident from the past, to look at how elusive the search for closure and meaning can be. For this project, she returned to a remote mountain village, revisiting the guilty landscapes, to shape current reality.
'Citizen of two Worlds' by Sam and Henk Otte
In this book the brothers Henk and Samuel Otte follow in the footsteps of their great-grandfather Rev. Gerrit Hendrik Kersten, an influential Dutch Protestant minister who in 1939 went to the United States to give emigrant members of his church encouragement and support. The result is a visual road trip to the towns, families, churches and farms that Kersten visited, with accompanying archive pictures and diary entries.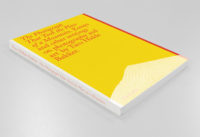 Taco Hidde Bakker
Simone Engelen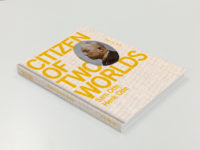 Sam and Henk Otte